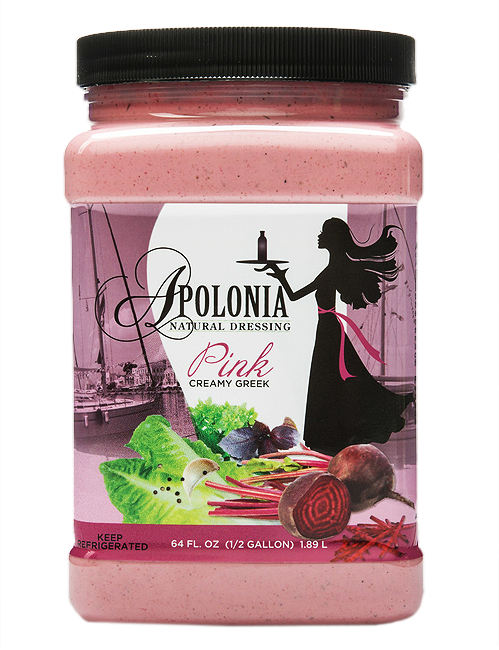 Pink is a tangy Greek-style dressing made with oil and vinegar, then whipped into a thick, creamy texture ideal on salads, grilled meats, sandwich spread, and also as a stand-alone dip for vegetables. It's simple name comes from its distinctive pink color.
Ingredients: Mayonnaise [soybean oil. egg yolks. water. corn syrup. distilled vinegar. salt. cider vinegar. spice. lemon juice concentrate]. Canola Oil. Red Wine Vinegar. Onion. Green Peppers. Beet Powder. Sea Salt. Sugar. Garlic. Parsley. Black Pepper. Oregano. Contains Egg, Soy.
Product Attributes: All-Natural. Gluten Free. Nut Free. Dairy Free. Lactose Free. Trans Fat Free. Vegetarian.
Specifications:
Pack: 4
Size: 1/2 Gallon
Shelf Life: 4 Months
Package Format: Poly Pinch Grip Bottle
Storage: Keep Refrigerated between 35°F and 45°F. Do Not Freeze.
Servings Per Case: 256
Product Preparation: Ready To Use